Welcome to Writer's Ink, a locally owned business that affordably promotes small-business clients with social media marketing, e-newsletters, blog content, web content, SEO, press releases, articles, link building and more. We also offer training in using social media, if you'd like to learn how to do it yourself.
Writer's Ink's founder Lynn Cline is the author of three books, The Maverick Cookbook: Iconic Recipes and Tales From New Mexico, published by award-winning Leaf Storm Press, based in Santa Fe, N.M.; Romantic Days and Nights in Santa Fe," (Globe Pequot Press) and "Literary Pilgrims: The Santa Fe and Taos Writers' Colonies" (University of New Mexico Press).
Lynn also writes the weekly food blog, Gourmet Girl, for Santa Fe.com, and hosts a weekly radio show, Cline's Corner, that airs Fridays at 4 pm on KSFR 101.1 FM.
Lynn has presented numerous lectures about the Santa Fe and Taos Writers' Colonies around the country, including The Mennello Museum of American Art in Orlando, Florida, the New Mexico Museum of Art,, the Breadloaf School of English at Middlebury College, the Fray Angelico Chavez History Library, Highlands University and the Santa Fe Festival of the Book.
She has won numerous awards for her articles, which have appeared in publications around the country, including The New York Times, Bon Appetit, Sunset, Publisher's Weekly, Ploughshares Literary Journal and New Mexico Magazine.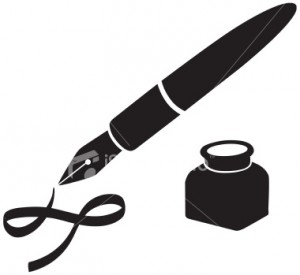 "Lynn Cline has a unique combination of years of experience and knowledge combined with an action-oriented mindset. She is quick, sharp and conveys the sense that she is as committed to the success of my project as I am. I feel like she is a true business partner and find comfort in her proactive approach and positive, "can do" attitude."
~ Santa Fe authorMike Grabarek

JOIN ME ON FACEBOOK